We love Vampirina in my house. My son has been watching the show since it first premiered in 2018 and I have enjoyed it too! He has been asking (demanding) I make him a Vampirina out of paper. I've been putting it off to get the park icons done first. He has taken every opportunity to let me know that I'm neglecting his request by asking if I'm working on it every time I enter my office. Well I finally finished it and have made the Vampirina Free SVG available to you too!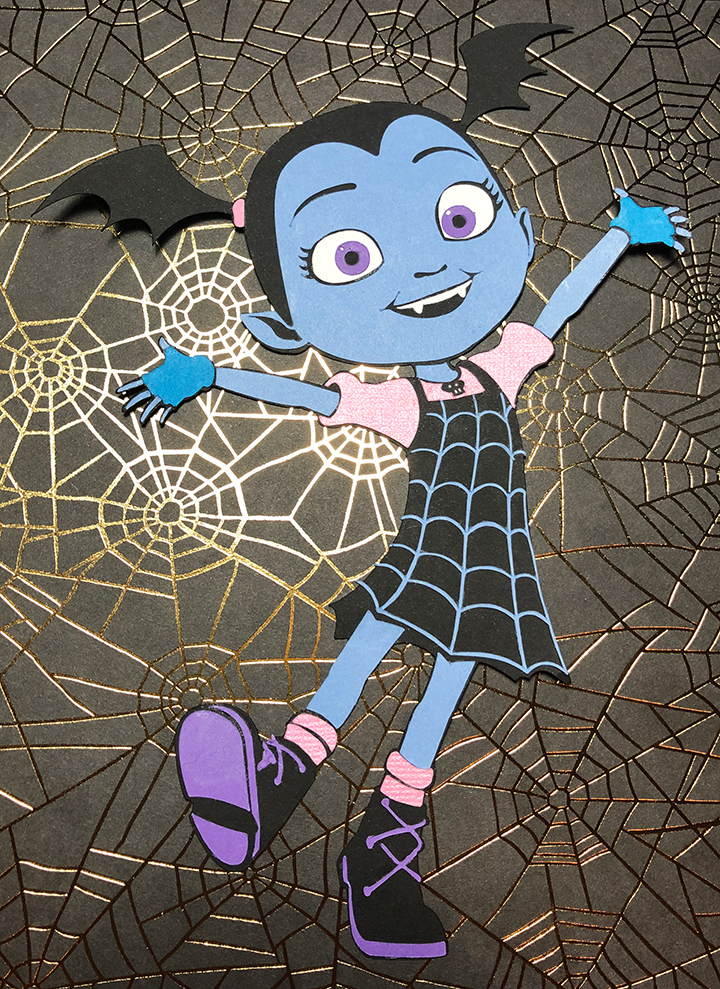 Vampirina in the Parks
Earlier this year we visited Vee in her super cute bedroom set at Disney's Hollywood Studios. My son was so excited to meet here "in the flesh" and pointed out all the great details from the show that were scattered around her room.
After we meet the friendly vampire, we went into Disney Jr. Dance Party where she is featured along with other Disney Jr. Friends. This show is super fun and, in my opinion, a step up from Play House Disney Live. The show encourages the kids to get up and dance with the characters. This is a great opportunity for the kiddos to get some energy out while the big kids get to sit in the air conditioning for a while. Get in line early so you can claim a bench in the back and send your kids to sit on the carpet near the action.
Vampirina At Home
You can watch Vampirina on Disney Junior, the Disney Now app, and the first season is available on Disney+. Vee has a full line of toys, books, clothes, and activities to keep your kids entertained between episodes.
One of my son's favorite toys is this super cool Vampirina Scare B&B dollhouse. I'll 100% admit to you right now that, when he grows out of it, this thing is ALL MINE and will become an addition to my Halloween decorations. I mean, LOOK HOW COOL IT IS!!!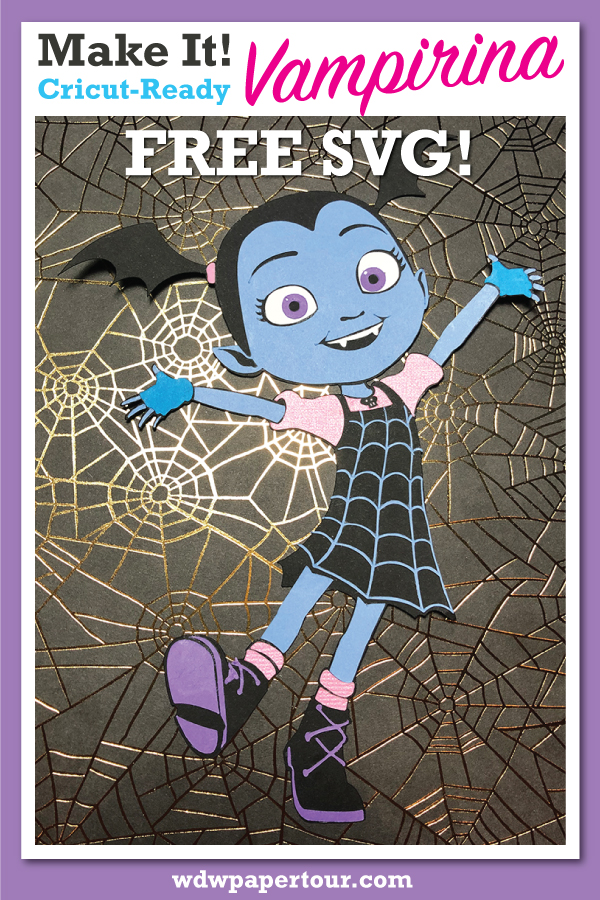 Vampirina Free SVG
On to the project! This time around I added a registration shape to help with layering (it's Bat-Vee because I'm extra). I noticed that people were adding these when doing vinyl layering and thought it would be nice to have it included. I'm learning guys! Please tell me if there is anything I can do to make the projects easier for you. Remember I am old hat at graphic design but new to Cricut!
Supplies
Supplies will vary depending on the material you choose, but here is a basic rundown:
Material Colors: Black, light purple, blue, purple, white
How to get the Vampirina Free SVG files
The cut files required to create this project are free and available in my Media Library and all you need is the password. If you don't have a password yet you can get immediate access by joining our mailing list now!
Note: This post contains affiliate links. If you purchase something from on of my links I will get a small commission but it costs you nothing extra.