Today on our trip around Walt Disney World we are visiting Animal Kingdom. We'll explore the beautiful Tree of Life and make our third park icon paper art!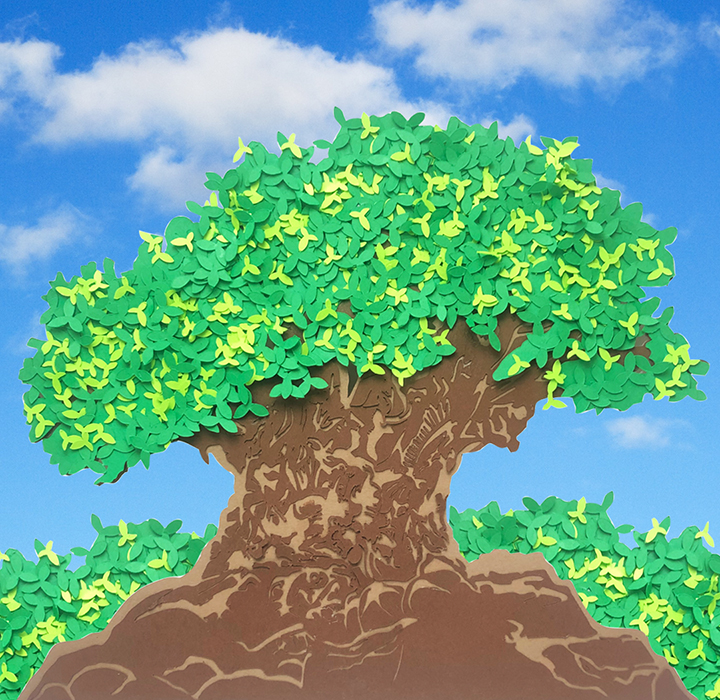 Opening Date: April 22, 1998
Features:
"It's Tough To Be A Bug" 3D Film
Animal Exhibits
Tree of Life Awakenings Nighttime Projection Show
The Tree of Life is the centerpiece of Animal Kingdom. It's an amazing, huge structure that you can see from all over the park. Make sure to view it from all angles to check out as many of the animal "carvings" as you can.
It's Tough To Be A Bug
This 3D film follows the characters from the Pixar animated movie "A Bug's Life." You are shrunk down to bug size as our 6 and 8 legged friends explain how important insects are to the environment. A warning to those with small children, there are some scary parts to the attraction.
Animal Exhibits
Nestled around the tree you will find many animal exhibits to explore, including otters, macaws, tortoise, flamingos, kangaroo and more. Many people by-pass these exhibits in favor of heading to rides, but they are well worth the time.
Animal Carvings
The tree itself if 145 feet tall and 50 feet wide. Hidden among it's branches, trunk and roots are over 300 animal carvings. Many of the animals can only be seen in the queue for "It's Tough To Be A Bug" which winds through and under the tree's roots.
Tree of Life Awakenings
Every night the tree comes alive with music and projections in a show called "Tree of Life Awakenings." Each show is about 3 minutes long and runs approximately every 15 minutes.
Fun Facts
Does the structure of the tree look familiar? If you've recently been to the Japan pavilion in Epcot and checked out their collection of Bonsai trees that might be why! The Tree of Life's design is based on the popular Japanese art form, just in a much, much larger scale.
Traditions
A favorite pastime for many visitors to the park is to see who can spot the most animals in the tree. Winner gets bragging rights for the rest of the trip.
Tips
Visit anytime, the show rarely has a line at any time of day and is not usually worth getting a Fastpass+ unless you can't get one for anything else.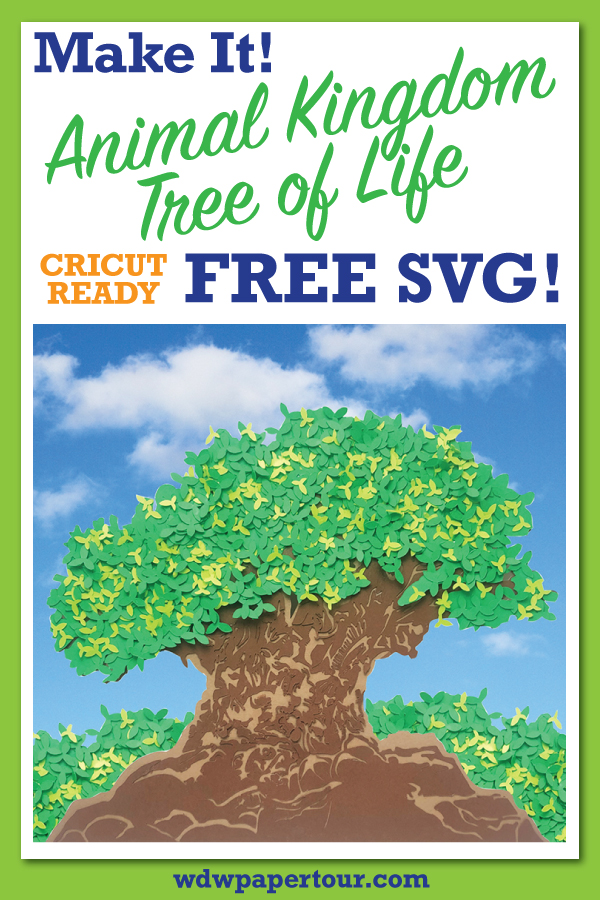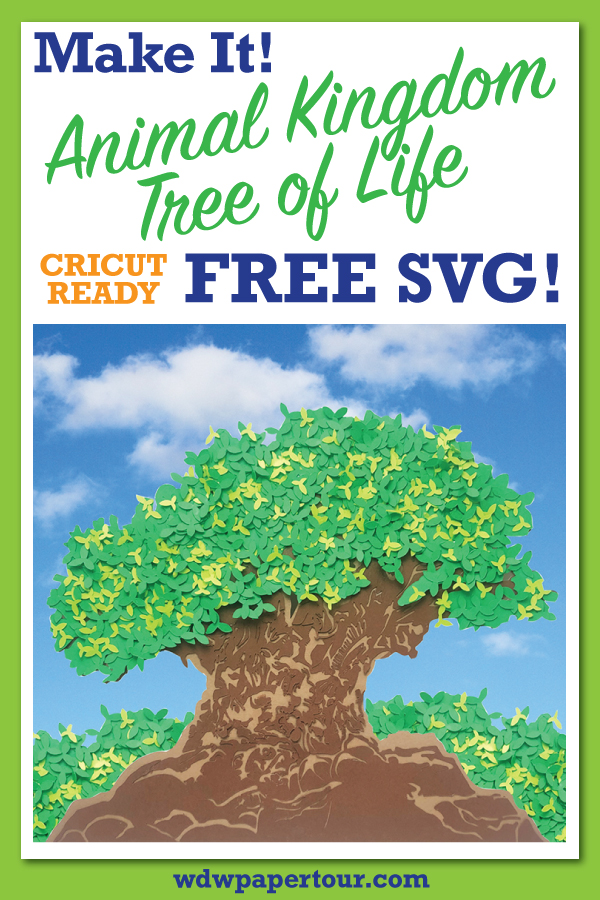 Tree of Life Paper Art Project with Free SVG Files
This has been the hardest of all the designs I've done so far. Though the tree is man-made just like the castle and Spaceship Earth, it's meant to look organic. Therefore, there aren't hard lines and patterns to follow. I also had to try to show the animal carvings but still have the cuts be easy to piece together. So I tried to do some of this with drawings but it just didn't look right.
In the future I may revise this design, perhaps at a bigger scale. I'm sure some of you perfectionists will understand the struggle. For now this is a nice companion to the Cinderella Castle and Spaceship Earth park icon designs. I will add Tower of Terror to complete the set in the next couple weeks.
How to get the Tree of Life Paper Art Free SVG Files
The cut files required to create this project are free and available in my Media Library and all you need is the password. If you don't have a password yet you can get immediate access by joining our mailing list now!
The Tree of Life Paper Art Free SVG Package Includes
All layers separated
Terms & FAQ
Note: This post contains affiliate links. If you purchase something from on of my links I will get a small commission but it costs you nothing extra.